Reviews mean a lot to us. Being tucked away on a farm, we don't have 'passing trade'. Guests really have to look us up to visit. Your reviews really help spread the word and encourage others to join the veg revolution!
Below are a few of our favourite reviews, but you can see more here on Tripadvisor and Google my Business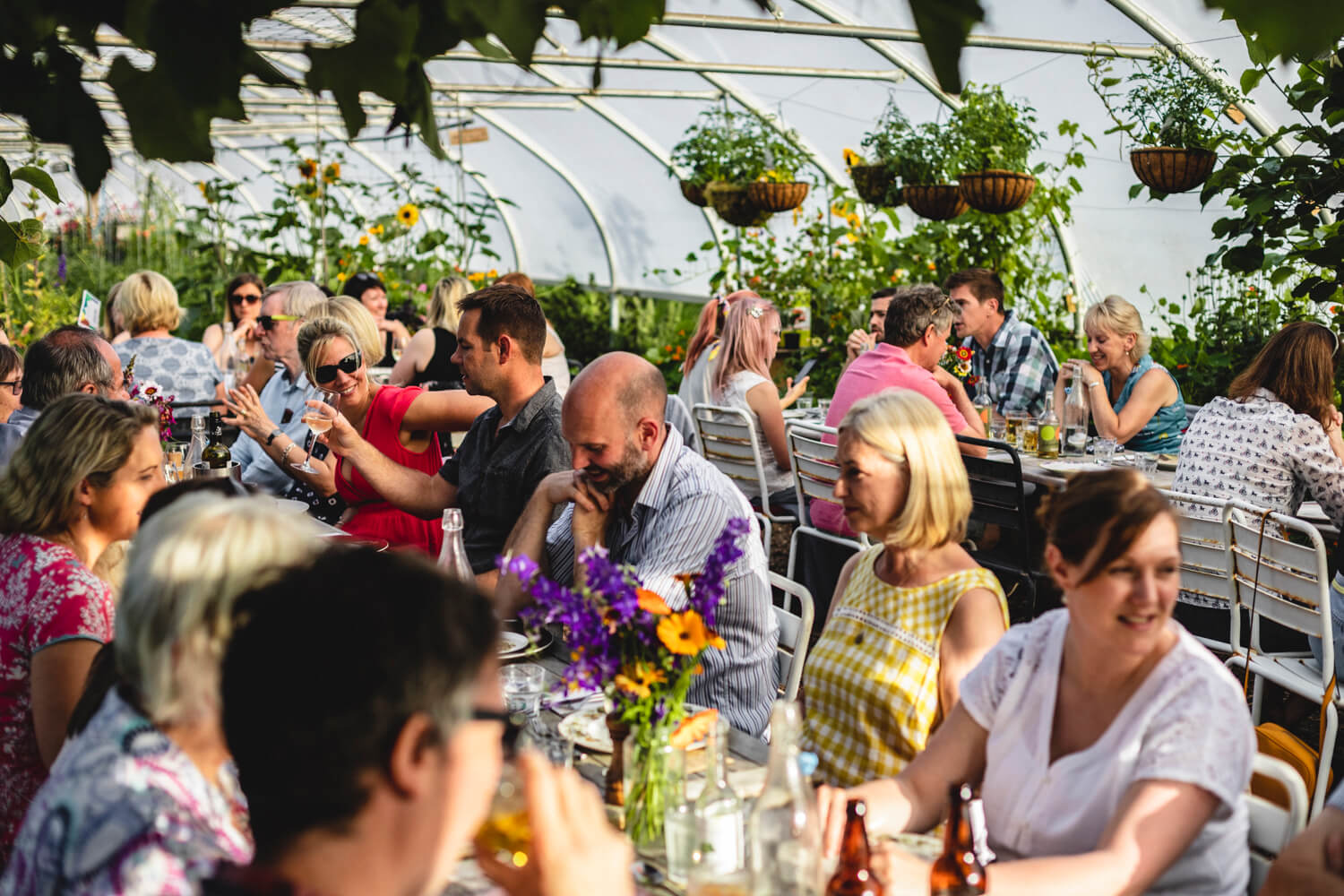 "As a Riverford Veg box customer it's been on my bucket list to visit the Field Kitchen for a while now.  The imaginative veg centric dishes were delicious. The thought and entire ethos behind the entire experience were much appreciated."
Tasha, Google Business Review
"Creative vegetarian dishes with one meat course. They just keep bringing dishes of amazing food.  It's a bit like a taster menu. Great setting and service. Fabulous!"
Jerry, Google My Business Review
"Very special. Just love the whole concept and experience this offers. Delicious set menu based on what is fresh & in season."
Rachel, Tripadvisor
"I honestly didn't realise it was possible to blown away to the ends of the earth by beetroot. From poached leeks, to chargrilled courgettes, to romesco, every mouthful was just one piece of utter perfection."
Alisha, Instagram
"The food was delicious. Masses of flavour packed into every dish including some ingredients that were new to me."
Annie, Tripadvisor
"We loved our visit to Riverford Field Kitchen. The service was outstanding, and the food was absolutely top notch. The kids particularly loved the puddings! A special place"
Tripadvisor
"Always delights us. We try to visit for lunch whenever we are on holiday. We always look forward to the wonderful seasonal and local vegetables cooked in interesting and delicious ways. It's a fixture for us every year."
Stephen, Tripadvisor
"A very nice spot to eat and well worth going out your way to visit. The majority of the dishes are things grown on their own grounds or sourced locally, virtually all organic. The food was fresh, tasty and unique.  What was really nice was after the meal, you are allowed to wonder the grounds, visit their greenhouse and gardens to see where your meal came from. Highly recommended."
Google my Business
"It doesn't get better than this for brunch, lunch or dinner"
Marcus, Tripadvisor