Hedgerow Foraging and Wild Food Demo
There are wild foods all around us just waiting to be picked and they can be turned into delicious eats such as dandelion honey, elderflower vinegar and nettle pesto.
Join our expert forager Stu Woodman to explore the Riverford hedgerows, learn the foraging basics and see what wild treasures you can find. You will then head back to the Riverford Field Kitchen and watch him demonstrate how you can turn them into inspiring ingredients to use in everyday cooking.
When: Thursday 15th September
Time: 9.00 - 12.00am
Cost: £75 pp
Why not add on a Riverford Field Kitchen lunch to your experience?  A 100% organic, flavoursome vegcentric lunch.  You can book here. 
Please note the hedgerow walk isn't suitable for wheelchairs as it is over uneven and hilly ground.
Please read our terms and conditions before booking.  By completing the booking process you are confirming you agree and understand the terms and conditions, including the cancellation policy.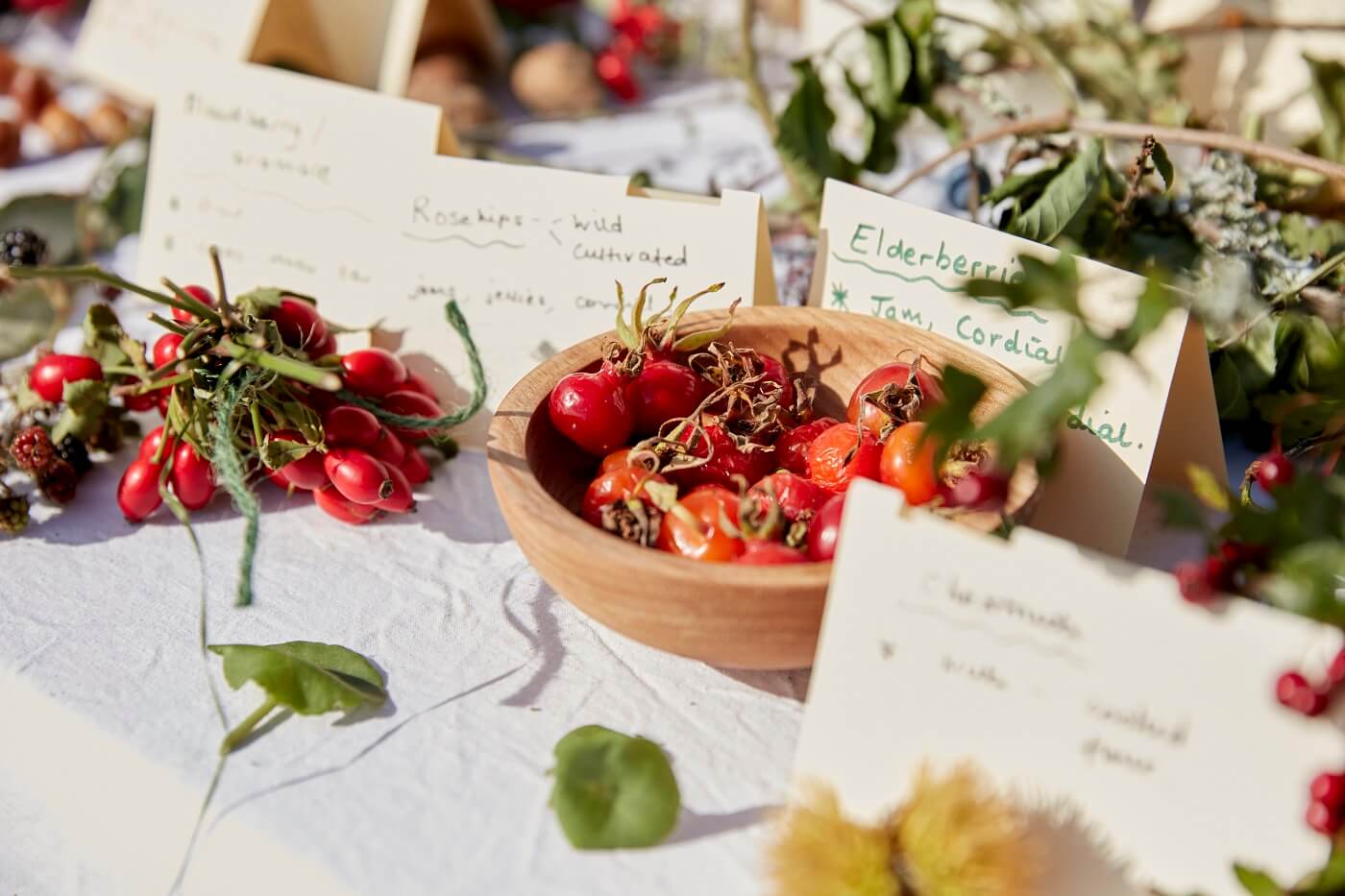 About your host Stuart Woodman:
Stu Woodman has been a teacher of foraging and wild food cookery for a number of years, sharing his expertise and knowledge with hundreds of people young and old, through his work with organisations such as Cornwall Wildlife Trust and the South West Coast Path Association.
Stu has joined us many times before at The Riverford Field Kitchen to share his knowledge on wild food and has previously hosted wild cocktail masterclasses, hedgerow foraging walks and wild food feasts.
He was also the founder of Woodman's Wild Ales.